Is CrossFit suitable for me?
Yes! CrossFit suits a wide range of fitness levels because the movement and weight techniques used are scalable. CrossFit will help you improve your focus, boost confidence and give you a sense of achievement with your workouts, all in the supportive atmosphere of our fitness community. People who get great results with CrossFit are typically committed to achieving better health and fitness by working out several times a week.
2 EASY Steps To Start CrossFit at Avada:
1. Do the Elements Course which is a series of four 1 hour sessions designed to teach you the fundamental movements of CrossFit (here we concentrate on assessing your level of fitness, any current movement restrictions, teach you safety techniques, and let you try some simple CrossFit workouts in the safety of a one-on-one environment).
2. After Elements, select a membership option, pick a Burn and Tone Class or CrossFit Fitness Class and join in!  All workouts begin with a re-cap of movement standards and scaling options so rest assured you will be taken care of.   
Simple! Just do it, you will be on your way to fitness in no time!
Recent Avada CrossFit Fremantle Reviews
Choose A Program Which Suits You
The Trainers at CrossFit Avada are highly motivated to provide the highest level of coaching to our athletes; this means no over crowding CrossFit classes (max 12 athletes per class). We also make sure our athletes are properly warmed up ensuring the core and specific joints are adequately mobilised before going through a safety brief and movement standards. Our professional coaches then ensure weights and movement standards are scaled according to the needs of each individual thoroughly. We believe in the longevity of our athletes as much as we do for our own wellbeing whilst training.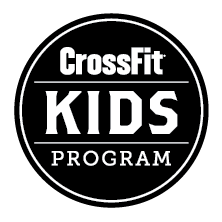 We do not cramp in large strength components in our workouts as some other CrossFit gyms do as we believe that this over ambition comes with compromised consequences with less focus on COACHING. We want you to leave our workouts feeling that you have been coached and not just a number on someone's attendance list.
We also believe that you should not be fed into the one size fits all mentality of Workouts. This is why we have CrossFit with a Rx+ Option for most times.
CrossFit
Easy-to-follow classes having movements which are constantly varied and practised (usually) with higher intensity.  We keep all our movements functional,  which means full range and with good form.   We focus on all ten modalities of good fitness in our programming:  Strength, Flexibility, Power, Speed, Coordination, Agility, Balance, Endurance, Stamina, and Accuracy.
Olympic Weightlifting
These classes are focused on Presses, Squats and Olympic Lifts within a proper structured program which has been designed to increase strength in all these areas. These classes are designed to assist members with these specific lifts and the progression exercises for improving them. We are passionate about Olympic Lifting and would like to show you how your co-ordination, power, speed, flexibility and balance will be greatly improved with the exercises we prescribe to you.
Avada Circuit (Burn and Tone)
These 45 Minute classes are structured as a ramp up from Elements before you join our CrossFit classes. It is designed for people who have had very little physical activity in the past and would like to have a structured workout based on CrossFit movements but with more intervals between movements to have a better recovery period before moving again. The duration of exercise in these classes will be longer but the intensity will be more spaced out.
CrossFit Kids (5-12 Years)
"CrossFit Kids is a method for teaching Greg Glassman's CrossFit to children ages 3-18. Based on the principle of Mechanics, Consistency and then Intensity, CrossFit Kids emphasizes good movement throughout childhood and adolescence. Consistently good mechanics translates to physical literacy, enhanced sports performance and fewer sports injuries for kids. Not only that, a vast body of research indicates that exercise is beneficial to cognitive function, which means consistent adherence to the program can have a positive impact on children's academic achievement.
CrossFit Kids is meant to be BIG fun for all ages. Broad-Inclusive-General fun. Fun means we provide an active alternative to sedentary pursuits, which means less childhood obesity and all-around better health for our children. Further, the needs of second graders and high-school varsity wrestlers differ by degree and not kind; the program is scalable for any age or experience level and accounts for the varied maturation status one can find in a class full of kids. CrossFit Kids is designed to be minimalist; it is inexpensive and often requires little or no equipment, allowing a wide array of socioeconomic groups an opportunity to be physically fit and physically active throughout their lives."  Description is courtesy of CrossFit Inc.
Boxing
By doing these 45 minute classes you will be burn 700 calories or more. Our intense boxing classes are structured around skill as well as variation in movement.   No experience? This is perfect as our experienced boxing trainers will guide you and you will not have any bad habits.   Our classes are designed around fun and this is why there is a strong following of existing athletes who choose this form of workout every day.  We insist on a friendliness within our club and can guarantee you a great atmosphere to workout in.
Intelligent CrossFit Programming coupled with unparalleled passion for what we do makes us unique in our community. Welcome to Avada CrossFit Fremantle
We are a team of 5 qualified trainers who all do CrossFit and love CrossFit movements. We have the knowledge to help develop our athletes' fitness for the LONG TERM and not just for that shiny new trophy in the next CrossFit Comp. We are fully accredited Crossfit Trainers via CrossFit Inc, and qualified with the Australian Weightlifting Federation.
Great Reasons to Join Us
Improve health and fitness with the Internationally successful CrossFit program together with other complimentary fitness programs we offer such as Boxing, Burn & Tone, and Olympic Lifting. 

Energising themed music throughout workouts

Hot shower with complimentary natural products and luxurious laundered towels

We're clean-freaks – all facilities and equipment regularly cleaned and sanitised.

We love our rubber floors! Smooth and sealed to prevent bacteria build-up and avoid scraped knees.
The Avada CrossFit Philosophy
Crossfit Avada is a group-based training program designed to adapt to the needs of a wide range of people. Whether you're a full-time mum, police officer, business executive, accomplished athlete or military personnel, CrossFit can transform your health and fitness.
During a one-hour session, a qualified coach takes participants through a series of drills:
A thorough warm-up to prepare your body for the workout.
Stretches and mobility movements to increase range of motion in the joints and prepare the body for daily activity.
A Workout of the Day (WOD) to build dynamic and multi-joint compound movements. Each workout is a different combination of gymnastic movements, Olympic weightlifting, kettlebells, jumping, squatting and much more.
A comprehensive cool down to help your body recover and dispose of accumulated lactic acid via the lymphatic glands.
Your workouts can be tracked with Wodify, a free app that shows you previous best results and scores and which can be used to book classes.
Benefits Of Avada CrossFit Coaching
Get a Boost with Group Training
Group workouts are energising, supportive and above all fun! Everyone is working towards a common goal, creating a real buzz of encouragement and energy.
Join a Community of Like-minded People
Our members love being part of a community of positive people with similar fitness and health goals, with the associated benefits of belonging and fulfillment.
Benefit from Results-based Programming
CrossFit is the ultimate fitness regime and gives real results. We focus on proper technique and form rather than chasing scores and reps, ensuring a more complete fitness program. We work with partners to provide science-based programming to support our strength program.
Apply Structured Goal-setting
A coach will help you to crystalise your short-term and long-term goals, monitoring and reviewing on a quarterly basis. We also review your results and refine your goals at a regular appointment four times a year.
[/fullwidth]
Membership Levels
We are passionate about supporting our members in their fitness goals, so the greater your commitment to yourself and your health, the greater our reward. This means attractive discounts for people who commit to four months or more of training.
CrossFit Membership Levels
Boxing and Circuit Training (B&T) Membership
CrossFit Gold Membership
CrossFit Platinum Membership
Month to Month
N/A
$80/week
4 month commitment
 $47/week (Unlimited)
$59/week
$70/week
8 month commitment
$43/week (Unlimited)
$56/week
$65/week
12 month commitment
  $40/week (Unlimited)
$50/week
$60/week
Gold
Platinum
Classes per week
Unlimited
3
Unlimited
Benefits
Drop in classes at $25/class (6 max)
 n/a
Yes
n/a
Fremantle Strength (Olympic Lifting and Power Lifting)
Included in class count
Included in membership
 Boxing and Circuit Training (B&T)
 Yes
 Yes. Part of session count.
 Yes. Unlimited.
Personal Training:  $65 – 1 on 1 Personal Training Sessions |  $75 – 2 on 1 PT Sessions | $85 – 3 on 1 PT Sessions | $95 – 4 on 1 PT Sessions.
CrossFit Kids Membership (5 to 12 years) is for one time a week, 45 minute session at 4:30 pm on Mondays.  Electronic punch cards cost $100 for 10 sessions (no refunds are provided with punch cards).
When you sign up to Avada CrossFit Fremantle, you agree with our membership policy, which has been designed to maintain high standards and a clear level of communication. We believe in fostering a culture of respect between staff, instructors and fellow members.
Membership start and end dates and fees:
Membership starts from the date you nominate.
All membership fees paid are non-refundable and non-transferable.
Membership fees are pre-paid for the month of your membership.
All members are expected to arrive before the class start time. We recommend that you arrive at least 5 minutes early to sign in and prepare. Remember that if you are not early, you are late.
The gym owners reserve the right to cancel or re-schedule classes at any time and also to close the gym during periods where public holidays dictate that a majority of members will not use the gym.
During class, all members are to maintain a level of respect for the instructor and other members. If a member is persistently disruptive they will be asked to leave the class.
Members are required to post their time on the Wodify App at the completion of each WOD.
Members should respect CrossFit methodology. If you are not performing movements correctly you will be stopped by an instructor. It is in your interest and ours that you perform each movement to the best possible standard, so members are requested to accept an instructor's guidance if they are asked to stop or slow down. We want you to MOVE WELL and this will always take precedence over reps and your score.We want you to be still doing this when you are 100 years old!
It is not permitted to write scores on the floor with any material (including chalk).
Members should replace all equipment after each workout.
CrossFit relies on self-integrity; if you lose count in the middle of the workout, start from zero to avoid false statistics.
Assist other members with their equipment if you have packed all yours away in record time!
If you have bled on any equipment, please use a disinfectant wipe (readily available in the gym) to wipe it down.
Respect the equipment; do not drop it on the floor unless absolutely necessary.The less we spend replacing equipment, the lower our fees can stay!
We encourage you to cheer on other members to complete their WOD, but please leave coaching to the instructors.
Membership fees are non-refundable if you miss classes.
All memberships are renewed on the day of the month you nominated as a start date. Your nominated membership will continue renew past the membership commitment period until you provide written notice you would like to cancel this prior to the monthly renewal date.
Should a membership fall past due for any reason beyond 7 days, there will be a $20 administrative charge for chasing payment.
Should you wish to put your membership on hold you must provide 5 days prior notice.
Minimum hold period is 2 weeks, maximum 3 months.
All members are required to notify of your membership hold request and the duration of the hold via email: hello@avadacrossfit.com.au
Unless otherwise notified, membership will re-activate and direct debit will be automatically resumed upon completion of the hold period.
Retrospective holds on membership are not permitted.
Non-Contract Members may cancel at anytime by giving at least 5 days notice and completing the membership cancellation form on Wodify.
Contracted members may cancel at anytime by paying the difference of their discounted membership as compared to a non-contracted member. They must also give at least 5 days notice and complete the membership cancellation form on Wodify.
We welcome any CrossFitter to our gym, especially if you're from out of town! Please call or email the gym to book a space. If you are registered with Wodify, you'll be glad to know that we use this system. Drop-in rates are $25 a session, payable credit card or cash at the gym. Please bring your competitiveness as well as your sense of fun, and arrive at least 10 minutes before your booked class time to sign the waiver and have a chat with the instructor. Introduce yourself to the instructor as soon as possible and notify them about any movement limitations you may have, or if you are inexperienced in CrossFit.
Drop-Ins for our Olympic Lifting Program is $25 per session payable upon signing into class.
Drop-Ins for Boxing / Circuit / Mums Class $20 per session.
[/fullwidth]
We focus on group training in our schedule. Here is a description of our available classes.
This is our introductory program and is delivered either one-on-one or in a small group called an Elements Class.
You will be taken step-by-step through the following movements:
Squats: air squat, front squat, back squat, overhead squat
Presses: strict press, push press, jerk
Power lifts: deadlift, sumo-deadlift, medball clean
Olympic lifts: power clean and snatch
Gymnastics Movements: pull-ups, push-ups, sit-ups, handstands, burpees, ring dips, and more
Other Common CrossFit Movements: thruster, wall ball, kettlebell swing, jump roping, rowing, and more.
Easy-to-follow, quick paced and completely scalable. We aim to have our group CrossFit classes to be fun and constantly varied. Based on multi joint movement and having a member to trainer ratio of no more than 12:1, we focus on you moving properly. Do not repeat same old movements any longer!
*THIS PROGRAM IS CURRENTLY ON HOLD AND WILL BE RE-LAUNCHED SOON* A greater range of CrossFit's focus on Strength, Power, Speed, Accuracy, Balance, Coordination, Flexibility, Endurance, Stamina, and Agility, our CrossFit Sport classes are designed for our more experienced members to take their training to the next level, whether to improve your level of CrossFit or to compete in CrossFit Competition. This is for the crossfitter who is has two months or more experience and is able to handle heavier loads.
Olympic Lifting classes are focused on Presses, Squats and Olympic Lifts within a proper structured program which has been designed to increase strength in all these areas.   These classes are designed to assist CrossFit members with these specific lifts and the progression exercises for improving them.
These 45 minute to an hour classes are structured as a ramp up from Elements before you join our CrossFit classes. It is designed for people who have had very little physical activity in the past and would like to have a structured workout based on CrossFit movements but with more intervals between movements to have a better recovery period before moving again. The duration of exercise in these classes will be longer but the intensity will be more spaced out.
Latest News And Athlete Improvement Tips
Please click on the image to read the document in detail
Meet our  in-house support crew here for all our members at Avada.  Matt of WA Sports Massage is our secret weapon in athlete maintenance and recovery (to make an appointment call Matt directly on 0412 867 844). Matt runs his clinic in an air-conditioned clinic onsite at Avada!  Click on the logo below to access Matt's appointment diary online.
Jess of Happy Healthy is our in-house nutritionist (Jess too has her own consultation office onsite at Avada), her contact information is on the below information sheet.